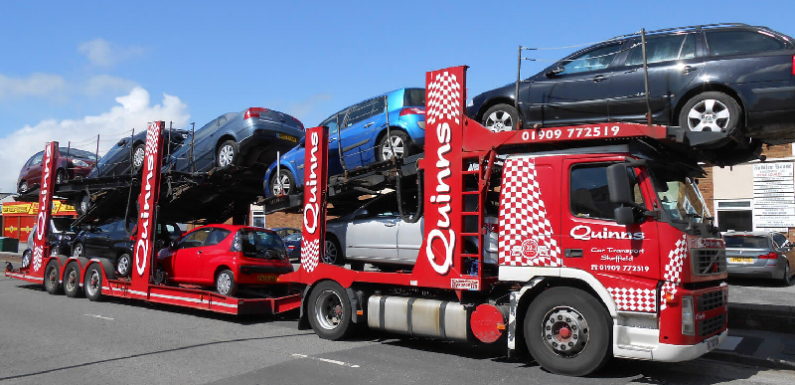 Many people often dream about living in Hawaii and want to make this island their home as Hawaii can offer so much to anyone. However, there are so many places in Hawaii to choose from, hence it can become very confusing to decide.
Therefore, in this article, we have tried to compile a few best places where you can choose to live while in Hawaii.
Now that finally you have decided to move to Hawaii, but have you considered anything about your car? Obviously, you cannot drive your car right over to Hawaii, and you will need to find any car transporter. Ship a Car, Inc. can offer you a door-to-door service for car shipping.
They will pick up your car from your location, and then transport it to the Port. From there, your car will be loaded on the ship. After that, they will take your car from the port and finally deliver it to your address.
The following are a few best places in Hawaii that have been shortlisted for you.
1.    Oahu
About one million people already have made their home over here. This island covers almost 697 miles and is in the vicinity of the capital city, Honolulu. Oahu is quite a popular island because of plenty of job opportunities. Few aattractions include:
Iolani Palace
The North Shore
Epic hiking
The few best cities in Oahu are:
Aiea
Ewa Beach
Haleiwa
Kapolei
Waikiki
2.    The Big Island
Next on the list is Big Island because it has the second-highest population. As compared to all other islands, it is much bigger, and hence everyone is a little more spread out.
Most of the job sources are tourism, civil-related and agriculture jobs. Most of the work will be on the island's western side along the busy area of Kona Coast. A few attractions include:
Punaluu Beach
Volcanoes National Park
Off-roading adventures
3.    Maui
Maui is even larger than Oahu. However, the population here is 10% of the country's population. The pace here is generally busy, and this island has grown up very recently.
You can find very fewer job opportunities. Typically, you will find tourism-related jobs, followed by construction work and agriculture.
A few attractions are:
Haleakala National Park
The Road to Hana
Laid-back living
Big wave surfing
4.    Kauai
On this island, you will get a little small-town feel as it is dramatically different from Maui and Oahu. Tourism and civil-related jobs are the main occupation of this island. You may also find a few military/government jobs here because there is a little presence of military on the southwest parts of the island.
Attractions include:
Dramatic waterfalls
Hundreds of hiking trails
Spouting Horn
Beautiful beaches
5.    Molokai
You will find life on Molokai quite tranquil. Also, it is a bit old-fashioned. You will not find any fast-food restaurants, traffic lights, big buildings, or shopping centers. There will however be many local stores and most of the local people are going about their own business at their own pace.
Hope reading this information was useful for you to decide your next destination in Hawaii. Best of luck with your new home in Hawaii!