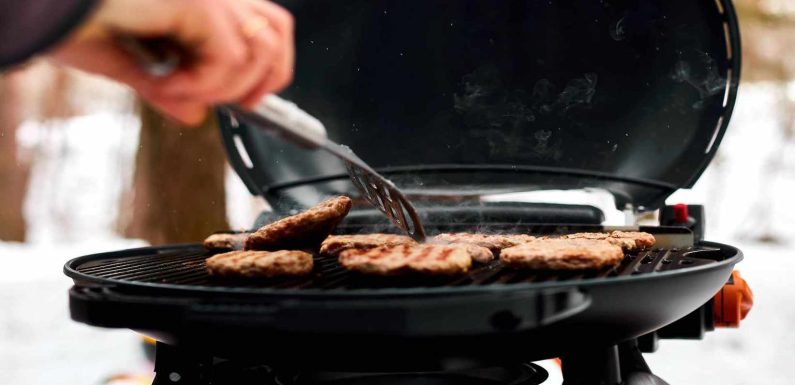 The tested barbeque products sold by BBQs 2U have made it a popular shopping site for those who loving to purchase top-rated outdoor multiple-cooking modes accessories. They are the sellers of a wide range of barbeque products of Kamado Joe, Napoleon, Ooni and many more. They have the most exclusive, useful barbeque accessories that make it easier and more pleasurable to cook outdoor meals. 
BBQs2U isn't only known for selling superior quality barbeques and its associated accessories. It is because BBQs2U tips, cooking guidelines and easy to cook recipes have influenced many of their customer's cooking skills.
The novice chefs gladly adopted cooking barbeque dinners with the support of their valuable suggestions and were able to host awesome outdoor parties with ease and confidence.  
The Blackstone range of barbeque models has been always the talk of the town. BBQs2U daily sales of the Blackstone barbeque appliances speaks volume about the brand's popularity. You can read the reviews, comments posted by their users on BBQs2U marketing website.
Surely, you will be inclined to order the most suitable among the Blackstone series of barbeque models. One of the best sellers is the Blackstone Original 28inch griddle station with hood. 
The special features of the Blackstone Original 28″ griddle with hood:
The total cooking surface is 448 Sq. inch having the capacity to cook food and griddle multiple food items at the same time. The users have commented about cooking two dozen burgers, a dozen steaks and forty hot dogs that enable them to serve at least ten people. 
The powder-coated steel frame of the cooking range makes it look trendy and convenient to cook as the cooking surface and the griddles aren't sticky. 
The added features like side shelf and bottom shelf for keeping food items and cooking accessories to cook and serve conveniently. 
There are two burners that can be adjustable heat controllers. The built-in igniter aids in starting the furnace immediately. The idyllic performance of heat controller modes assists in avoiding burning or over-heating of the food. 
The roller carbon 10-gauge steel griddle top has proven to be the best aid for grilling steaks evenly. It helps in cooking food ingredients like marinated chicken, fish, lobsters and many more without losing their juice. 
The powerhouse is the 34,000BTU that makes it the ideal BBQ appliance to cook fast. There are no more worries about food taking long to prepare even if you reach the camping site late. 
You can even have the choice of charcoal, gas ignited barbeque gadgets in BBQs2U that help to taste authentic traditional grilled food. The models Blackstone cost approximately 549 pounds and with discount offers, you can buy them at a reasonable price. The marketing company makes sure that their customers can easily use the BBQ products, thus providing proper info while delivering them. 
The BBQs2U customer service is par excellent as they immediately respond to the queries of their customers and swiftly solve their issues. You can know more in detail about their widely sold barbeque cooking ranges by visiting their marketing website, https://www.bbqs2u.co.uk/blackstone-griddles/1003-blackstone-original-28in-griddle-with-hood-2147.html