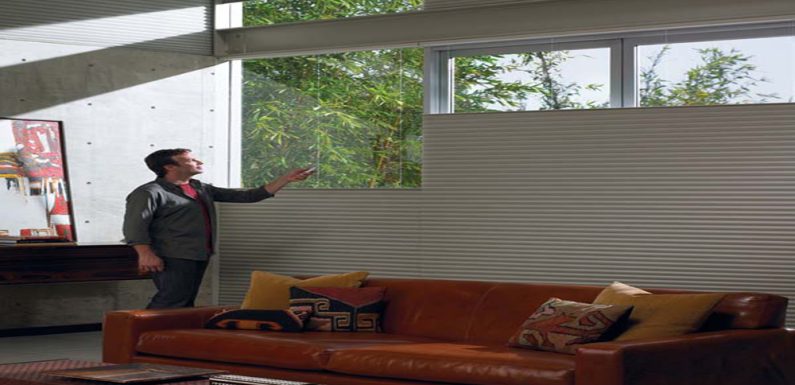 Would you like to reinvent your home with amazing window treatments? If so, then why not discover the benefits and features of motorized blinds? These modern window coverings come without cords and offer a sleek and clean appearance from front to back. The purpose of motorized blinds is somewhat similar to classic window blinds. However, they offer extra functions that give a unique appearance to your home's interior design.
Following are a few of the benefits motorized blinds can bring to your home:
You can easily operate your motorized blinds using remote control options. While relaxing or busy with other activities, you might feel difficulty in adjusting your window coverings manually.  However, with motorized blinds, you can do so with just a single push of a button wherever and whenever you like.
Safer For Pets And Little Ones
As stated above, motorized blinds come without cords; it offers the greatest safety to pets and children in the home, reducing a strangulation hazard. Just like little ones, pets are also at high risk of injury from blinds with cords. You can now bring peace of mind to your home by integrating motorized window treatments.
Significantly Boost Your Home's Energy Efficiency
Motorized blinds can significantly improve your home's energy consumption with efficient light control and insulation. You can maximize lighting efficiency in your home by adjusting these window coverings to open and close at specific times.
Protect Your Possessions From Harmful UV Rays
Direct sun exposure can cause fading and discoloration to your possessions. However, with motorized blinds, you can enjoy your décor and furniture for many years to come as these window coverings efficiently block out the harmful rays of sunlight.
Improve Your Home's Security Levels
One of the best ways to add security to your home is to add motorized window treatments. Schedule your blinds to open and close at specific times of the day to make it seem your house is full, even if you're not there. This way, you can secure your home from burglars and thieves.
Help you Waking Up Relaxed
Would you like to replace the annoying loud sounds of alarm clocks with a friendly wake-up call from natural lighting? Motorized blinds are the way you should go for. Just schedule your blinds to open with the first rays of the sun every morning.
Motorized Blinds Increase Your Home's Value
One of the easiest ways to make your living space look stand out is to install motorized blinds in the home. Today, the importance of motorized window coverings is in high demand because of their capability to sync with smart-home devices, ease of use, and energy efficiency features. And one thing that is more exciting about motorized blinds is that they increase your home's resale value.
These are a few of the amazing features of motorized blinds. If you want to add convenience and comfort to your lifestyle, you should definitely consider motorized window coverings for your home. Even though they are a bit costly, they could be beneficial in the long run.