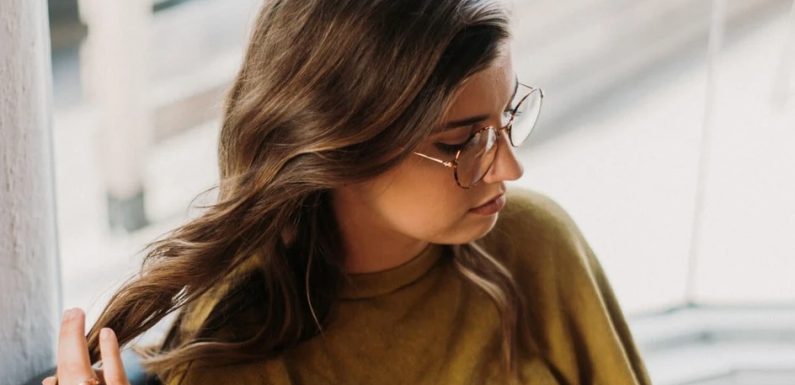 Colouring your hair is a sure fire way to jazz up your look. And no, we do not mean the experimental bold hair colours you see on runway models. We are talking brown and red highlights or some uncommon shades of brown that successfully lifts up your looks without it looking OTT. While choosing hair colour shades for Indians, it is important to keep in mind that you must not choose any colour scheme that goes against your natural skin tone. Then, it will be a mess you cannot fix for a few days! Afterall, us Indians are blessed with melanin!
How to choose the right hair colour shades
First thing to consider is whether the hair colour shade complements your skin tone. More specifically, you need to find out whether you have cool, warm or neutral tones. How to do so? Follow these steps:
Find an area where there is ample sunshine and take a look at your wrists.
Do they appear greenish or bluish? If they seem greenish, you probably have a warm skin tone. If your veins seem bluish, you also have a cooler skin tone. Can't decide which one is it? Then it's probably because your skin tone is neutral/olive.
Now choose a hair colour shade that compliments your specific skin tone. You can also consult a hair colour specialist for the same.
Also, never follow hair colour trends blindly. Don't be fooled by those ads on TV! Remember, what looks good on Ariana Grande might not necessarily look good on you. There are some shades that are specifically meant for warm Indian skin tones while others might seem cooler skin tones better. Here are some basic things to remember:
Choose a colour that is one or two shades lighter or darker than your natural hair colour.
Refer to the colour/hue of your eyes. Take that as a reference while choosing the appropriate hair colour.
Warm undertones should always opt for warmer colours like warm coppers, browns and reds. People with cooler skin tones might opt for ashy browns or walnut browns.
Take a look at these trending hair colour shades
Natural hair- You can keep it lowkey by choosing various shades of brown and burgundy. Just remember, if you have pale skin tone, then stay away from gold colour hair hues as well as ashy browns. They will wash you out and make you look unnatural.
Cinnamon brown- A beautiful brown shade for the Indian skin tone, cinnamon browns are pretty versatile. You can style this by enriching the red tones in the shade by pairing it with an auburn colour in a balayage fashion or simply put in cinnamon brown highlights by using dark brown as a base colour.
Ashy browns- This is a very good option for those looking to balance the yellowness of their skin tone.Lying somewhere between browns and blondes, ashy browns are all the rage now and for the right reasons! However, if you are on the cooler side, stay away from ashy browns at all costs.
Medium golden brown highlights- Very understated and elegant, adding in some golden brown highlights along your tresses might be just what you need to perk up! If you have a cool skin tone, then we recommend going for this one with your eyes closed. It's also a good choice for first timers.
Iced chocolate browns- As yummy as this sounds, the colour is also enough to delight anyone looking for a lowkey hair look. A good neutral shade, this iced chocolate shade will complement a variety of skin tones.
Bold Reds- Red was and never is for the light hearted! It's not easy to style and the wrong red can be a total dealbreaker. There are warmer reds and then there are the blue based reds. Fair skinned beauties can give lighter reds or copper based reds a chance. If you are on the warmer side, we recommend going for blue based reds that will play off beautifully against the warm yellow of your skin. Get your hands on the new improved Godrej expert easy hair colour in red for a ravishing look!
Deep bronze- Now this one is for all the cooler toned beauties out there! French roasted rich bronze colour will add a different dimension to your overall look. Think delicious French coffee beans- this colour has been inspired by their hues.
Caramel browns- Caramel is a great colour for those with cooler skin tones. You can either go full head or create a soft balayage with this delicious caramel brown hue.
Dark brown- Looking to hide your greys? Then an overhead dark brown hue that perfectly matches the colour of your hair is ideal. Wish to spice this up? Add in some subtle golden lowlights or a cinnamon brown balayage and voila! You are ready to rock the party.
Toffee browns- Nothing sounds more delicious than yummylicious toffee toned browns. A light brown colour that is versatile and can easily fit a wide range of cooler skin tones.
Mushroom browns- Mushroom browns are quite the experimental colour for Indians since it's ashy and washed out. You need to get the exact hue otherwise this might look very weird on Indian skin tones. If you are a fan of Goth, then you must try this at least once. A mixture of washed out browns and grey, mushroom brown shade is to die for!
Mahogany browns- Now this one is a perfect warm deep brown with reddish undertones. Cool skin complexions can easily pull this off. You can try a burgundy ombre to further bring out the redness.
The quintessential copper brown- This feels like a perfect cross between reds and browns. If you are looking for an understated yet chic hair colour, brownish coppers are the best. Warm browns with a little hint of copper- just what a diva look needs!
Go funky- This one is very tricky and can go wrong any time. Shades of green, blue, purple can also be used as hair colour shades. If you wish to try any of these offbeat colours, we recommend first going for a single streak or lowlights instead of a full overhead. That way, there is a perfect balance between your natural brown hair colour and the hair dye.
Conclusion
Coloured hair looks great but it also needs good maintenance. Otherwise your scalp and tresses get extremely stressed out and dry. Here we have compiled a list of the best hair colour shades that you can try from. From rich browns to ashy browns, from simple browns to more eccentric colours- there are a lot of options. Godrej Expert Easy hair colours are ammonia -free and gentle on the hair/scalp. Choose from a wide range of options and let us know which one's your favourite!