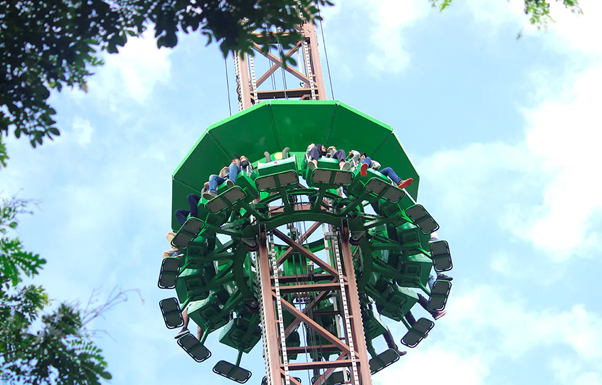 Source: https://www.indonesia.travel/
Jakarta, in fact, also presents a tourist charm that is no less interesting to visit and explore—starting from child-friendly family tours, culinary tours, historical and art tours to the one that is anti-mainstream in a tourism world. Therefore, there is no need to hesitate anymore to explore the various tourist attractions in Jakarta. Please refer to the five recommended tourist attractions in Jakarta below.
Taman Impian Jaya Ancol (Ancol Dreamland)
Taman Impian Jaya Ancol is a tourist attraction in Jakarta that is very popular not only for Jakartan but also for foreign tourists. This tourist destination is an integrated tourist area equipped with various international standard facilities with an area of ​​up to 552 hectares. This includes amusement parks, beach tours, culinary tours, golf courses, cottages, and five-star hotels.
Each theme park area has a different theme and fun that will spoil your holiday, such as Dunia Fantasi or Dufan, Seaworld, Atlantis Water Adventure, Ocean Dream Samudra, and many other amazing exciting rides.
Taman Mini Indonesia Indah
If you are traveling to Jakarta, a destination that should not be missed is Taman Mini Indonesia Indah. This park with an area of ​​up to 150 hectares is said to be a miniature of Indonesia. You can find various types of regional culture in this park, such as traditional houses. In the park area, there are also more than a dozen museums, dozens of parks with attractive themes, theater buildings, and fun playgrounds.
Therefore, this tourist spot in Jakarta is very suitable as a fun educational tourist destination for families. Some of the exciting rides at Taman Mini Indonesia Indah are the Keong Mas theater with its attractive 4-dimensional cinema. There is also a Legend Park which contains extinct animals such as dinosaurs and many other exciting rides.
Kota Tua (Old Town)
In the corner of the metropolitan city of Jakarta, there is an area that has high historical value but is also a hit tourist spot, Kota Tua. The many old colonial-style buildings that are still standing give the feeling of going back to the past. Therefore, it is not surprising that this area is always crowded with visitors when it is holidays or weekends. When visiting this tourist spot in Jakarta, there are many things you can explore. The Fatahillah Museum is a witness to the history of the nation's struggle for independence. Then there is the Red Building, the Wayang Museum, the Bank Indonesia Museum, the Maritime Museum, the Sunda Kelapa Harbor, and the City Train Station.
Kelapa Island
Tourist attractions in Jakarta are not only shopping centers or amusement parks, but Jakarta also has stunning natural attractions. The Thousand Islands, for example, which presents the natural beauty of small, exotic islands that are still unspoiled. One of them is Coconut Island. Around the beach, there are many coconut trees which make this destination even more exotic.
Not only that, Kelapa Island also has other natural attractions that are impossible to ignore. Its white sand and beautiful coral reefs around the island will no doubt give you an unforgettable diving experience. On this island you can also visit a turtle sanctuary. Kelapa Island is an inhabited island, so you don't have to worry about spending your holiday on this island because the facilities are quite adequate.
Museum of MACAN
Abbreviated from the Museum of Modern and Contemporary Art in Nusantara, MACAN Museum is a suitable destination for modern and contemporary art admirers. At least 90 works of art, both domestic and international, have been exhibited in this museum. The works on display are paintings and contemporary works that are packaged in a variety of unique techniques, media, and amazing art installation. No wonder this destination often becomes a place for people to go to take selfies. The most in demand artwork is Yayoi Kusama, an artist from Japan entitled 'Infinity Mirrored Room.'
Ready to start your getaway to Jakarta? Visit Wonderful Indonesia, and don't miss out on the magic!