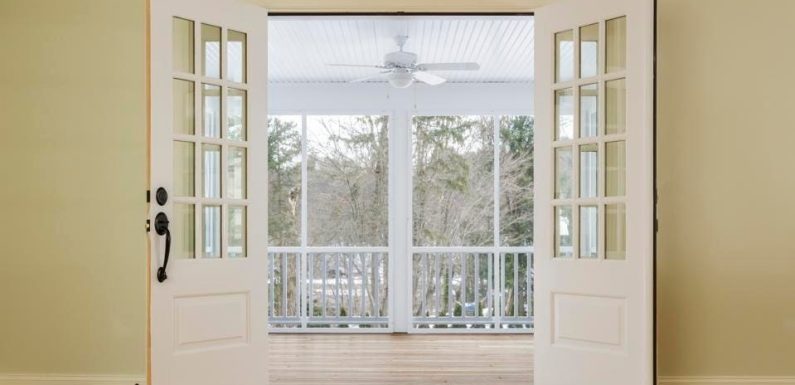 As we all know about the proverb that the first impression is the last impression. Especially the entrance of any house creates an everlasting appearance to any visitor. But if done in an improper way or are in bad condition, they usually remained unnoticed. Doors are known as major elements of any home. They also possess features like strength, durability, heat, and water resistance which should last long and wrap with time. Unlike past days, doors are now not only used for security and privacy purpose but also for aesthetic appearance. Different types of doors are used in the construction of buildings and houses. The door is one of the most important features of any home, as it not just helps in improving the appearance of any home but also provides security for your home. There are different types of doors available to make your house entrance attractive.
TYPES OF DOORS USED IN MODERN HOMES:
The main types of doors used in the construction of modern homes these days are as follows:
Dutch doors:
This door is also known as a half door or double-hung door.
This type of door is split in half horizontally that allowing the top half to open while the bottom half shuts.
It operates as a normal door as the two halves are secured by tight bolds.
Dutch doors are famous for their old-world feel as well as for practicality.
These doors are the ideal choice for interior doors as well. This allows you to keep an eye on pets and children.
Hinged doors:
This door type is typically made up of a hollow cored door affixed to a door jamb with two or more hinges or solid wooden panels.
These doors are the most common type and are used almost anywhere a door is needed.
Hinged doors are generally found at rear entry, front entry and used as wardrobe doors.
Bifold doors:
Bifold doors work as a seamless connection inside and out of your house.
Bifold doors can be the best option for all your needs.
Bifold doors give stack neatly out of the way.
This provides a fantastic entrance for your garden.
Sliding doors:
These doors are also known as bypass doors.
These are usually used for large openings mostly located at bedrooms or closets.
This type of door do not disrupt any other component of the space.
Hence, the part of the opening is accessible at a time.
Pocket doors:
The prominent feature of this door is its ability to disappear into a special kind of cavity inside the wall when opened.
These doors are selected by many house owners typically because of their stylish look.
These doors are mostly used to separate two rooms that may be joined when needed.
These doors are typically used for storage facilities or garages, but still, they are trending these days and used as a beautiful addition to your living room.
A roller door can also be used to separate a garden or deck from an interior home.
If you are looking to renovate and furnish your apartment, there are plenty of options available. From selecting the right furniture pieces to choosing the perfect color palette, there is no shortage of decisions that need to be made. With careful planning and consideration, you can create an inviting and comfortable living space that reflects your personal style. Whether you are starting from scratch or simply making a few changes, there are many creative ways to bring new life into your apartment while staying within budget. Check out apartments for rent in lakeland fl.