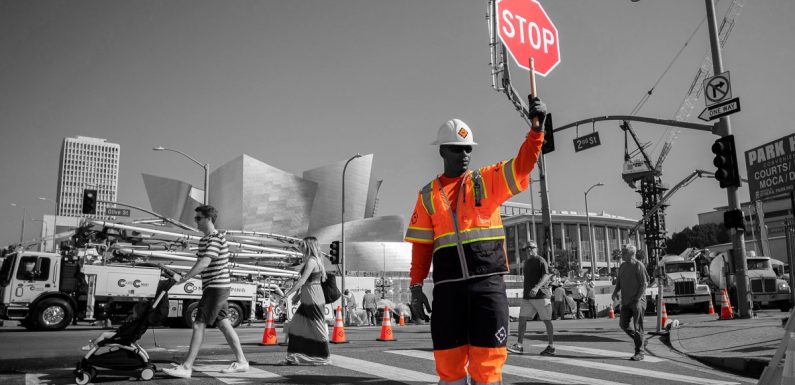 Managing traffic in a road project is considered a part of the contractor's job and is not usually paid adequate attention. This inadequate attention can mean mismanagement at the worksite endangering the safety and efficiency of the worksite.
There is an increasing realization of the need to hire traffic control specialists to manage traffic at the project site. Many firms today offer comprehensive traffic management services to road projects.
There are traffic control specialists Capital Traffic and others in Canada that render customized traffic solutions to their clients.
This article takes you through why you need a traffic specialist for managing on-site traffic in road projects.
Let us begin!
What does traffic management at the project site involve?
A road project comes with significant disruption to the road traffic near the project site. It involves the diversion of traffic and managing the safety of road users.
It mainly involves
Installation of signboards

Traffic diversion to alternate routes

Deployment of barricading vehicles

Safety of road users

Safety of project staff

Security to equipment

Managing vehicular traffic

Obtaining relevant permits from authorities for traffic disruption
It can be seen that traffic management is an elaborate affair that requires meticulous planning and implementation.
How can a traffic specialist help you?
Planning: A traffic specialist uses his domain knowledge to draw practical plans for the management of traffic in alignment with the project's progress.

Scheduling: In the case of multiple projects, the specialist can schedule the traffic diversion based on vehicular flow and safety parameters.

Safety: The top priority for a traffic specialist is to ensure the safety of the road users and the project staff. The risk of accident is greatly managed by meticulous management.

Permits: A specialist can help you with obtaining relevant permits for the traffic disruption by applying on your behalf.

Sign installation: The traffic specialist chooses the most relevant locations for placement of signboards for detours, road closures, etc.

Flagging operations: The firms depute dedicated traffic control personnel and provide signage for flagging operations.
Tips to choose a traffic specialist
The following parameters can be used to select a good traffic specialist for your road project.
Experience: The specialist needs to have adequate professional experience in the domain of traffic management at the worksite.

Service charge: The service charges should be affordable.

Professional service delivery
Concluding thoughts
Hiring a traffic specialist for managing traffic in a road project prevents frequent disruptions to the workflow on the project site. Choose a professional traffic management firm to partner in your project.