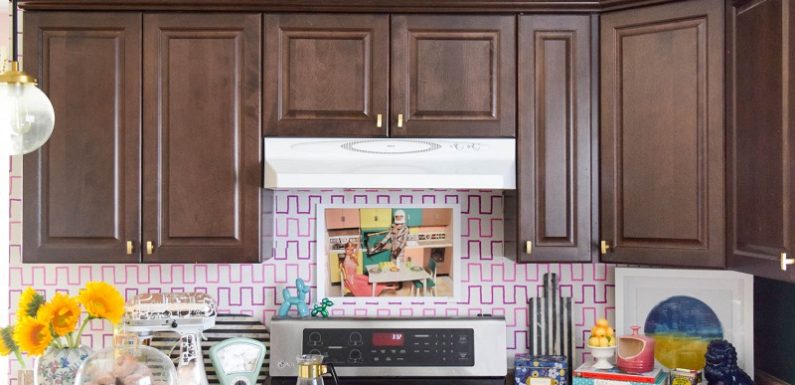 Choosing wallpaper for the house is not difficult anymore as endless possibilities of designs are available in the market today with rich finishing. Whether you are shifting to a new place or want to renovate your home, removable wallpapers are the way you should go for! These are ideal for the kitchen for so many good reasons.
The kitchen is the place where a higher degree of humidity develops, so it needs special types of wallpapers to stay inherently stable. In this guide, we'll walk you through some of the major reasons why removable wallpapers are a good option for the kitchen. So, let's get started;
Top Reasons To Choose Removable Wallpaper For Kitchen
You can not only apply wallpapers around the walls of your house but you can also use them in making various arts and crafts. Whether it be a bathroom, bedroom, kitchen, or living room, removable wallpapers could be ideal anywhere to add color and vibrant touch. The kitchen is prone to high levels of moisture so it needs a special type of wallpaper i:e; removable wallpaper. Let's explore some of the reasons why it is good to go for removable kitchen wallpapers.
Creates A Style Statement
Do you want to bring life to your kitchen but are still confused about how to do it? Then you should experiment with removable wallpapers without worrying about how they will look like. Choose the best wallpaper and a color palette of your choice to make your kitchen look amazing.
Removable wallpapers can beautifully transform your kitchen in a matter of minutes. No specific equipment is required for their installation. They come with a peel-off backing. All you need to do is to stick the packing bit by bit to the wall. The installation of removable wallpapers does not require professionals, you can do it yourself. What can be more beautiful than a fun and exciting kitchen?
Ideal For Rental Apartments
Many people can't renovate their rental apartments but with removable wallpapers, the problem has been solved. Now you can make your kitchen look trendy everywhere, no matter what the place is. One of the main reasons why people prefer installing removable wallpapers in rental apartments is they are super invasive. They don't peel the paint off while taking off, thereby preventing the walls from being damaged. As they possess a vinyl finish, so you can easily remove them whenever you want, leaving your kitchen walls looking new.  So, we can say hay removable kitchen wallpapers are elegant and stunning.
When it comes to kitchen wallpapers, there are so many choices available that can turn your kitchen from a simple working place to a relaxing spot. Adding removable wallpapers to your kitchen will automatically increase your comfort. As the level of humidity is always high in the kitchen, installing these wallpapers could be an ideal solution to cope with this problem.
We hope you have now enough information regarding the importance of removable kitchen wallpapers. Did you find it informative?