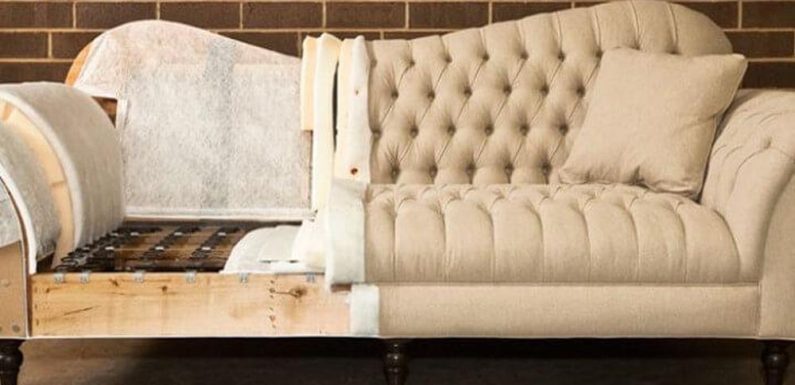 Choosing the right upholstery fabric for your furniture can be a daunting task. With so many options available, it's easy to get overwhelmed. But fear not, we've put together the ultimate guide to help you make the right decision.
Firstly, consider the purpose of the furniture. If it's for a high-traffic area like a living room, go for durable fabrics such as leather or microfiber. On the other hand, if you're looking to add a touch of luxury to a formal dining room, velvet or silk fabrics may be more appropriate.
Next, consider the color and pattern. Neutral tones like beige, grey, and white are timeless and versatile, while bold colors like red and yellow can excite a room. For patterns, consider the existing decor and choose a fabric that complements it. If you're feeling adventurous, mix and match patterns for a unique and eclectic look.
Lastly, consider the texture and feel of the fabric. Do you want something soft and cozy, or sleek and modern? Don't be afraid to touch and feel the fabric before making a decision. It's important to choose a fabric that looks good and feels good.
Revamp Your Home With These Trending Upholstery Fabric Styles
Upholstery fabrics can transform the look and feel of your home. Here are some trending styles to consider when revamping your space.
Firstly, floral prints are making a comeback. Choose a bold and colorful floral fabric to add a touch of whimsy to your furniture. Pair it with neutral accessories and accents to balance out the pattern.
Next, consider a statement fabric. Think animal prints, geometric shapes, and abstract designs. These fabrics add personality and intrigue to a room and can be paired with simple and understated furniture to let the fabric shine.
Another trending style is sustainable fabrics. With a growing concern for the environment, many furniture manufacturers are opting for eco-friendly fabrics like recycled polyester and organic cotton. These fabrics not only look good but also make a positive impact on the planet.
Lastly, velvet is a timeless and luxurious fabric that adds depth and richness to any room. Choose a bold color like emerald green or deep purple for a dramatic effect, or a neutral tone like beige or grey for a classic and elegant look.
Unleash Your Creativity: How to Mix and Match Upholstery Fabrics Like a Pro
Mixing and matching upholstery fabrics can seem daunting, but with a few simple tips, you can create a cohesive and unique look that reflects your style.
Firstly, choose a color palette. Stick to two or three main colors and choose fabrics in different shades and textures that complement each other. For example, if you're working with a beige and blue color scheme, choose a beige velvet fabric for the sofa and a blue patterned fabric for the accent chairs.
Next, consider the scale and pattern. Mix large-scale patterns with small-scale ones for a balanced look. And don't be afraid to mix and match patterns within the same color family. For example, a striped fabric can be paired with a floral fabric as long as they share the same color tones.
Another tip is to mix textures. Combine smooth fabrics like leather or microfiber with a textured fabric like velvet or boucle for added depth and interest.